1. Dalibor Vucic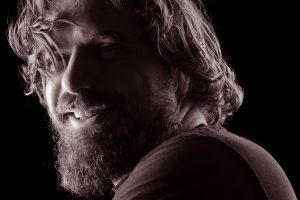 2. Vladislav Filipovic
3. Alek Darson
4. David Maxim Micic
5. Jordan Rudess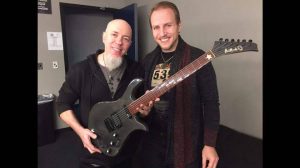 Nothing but honor to have an custom fretless ADS in Jordans hands and a smile on his face.
6. Bane Markovic (Djordje Balasevic, Euterpa)
7.  Uros Spasojevic (UrosSpasojevicProject)
8. Michael Tobias
9. Bojan Kvocka (lepa Brena, Organised Chaos)
10. Vladimir Cvetkovic
11. Mire Miroslav Mijatovic  (Ritam Nereda)
12. Boban Nered
13. Dusan Andrijasevic (Lepa Brena, Destiny Potato)
14. Berin Tuzlic (Wood Studio, Sarajevo)
15. Luka Tikvicki
16. Marko Galic
17. Nenad Spasic
18. Dusan Jeremic
19. Filip Milanovic (Thimble)
20. Luka Bosnjak
21. Goran Kostic (Dizeldorf)
22. Miroljub Milosevic (Nish)
23. Miroljub Cvetkovic (Moscow)
24. Keegan Montey (NY City)
25. Nemanja (DAB, Prekardashians)
26. Dejan Zec (NoviSad)
27. Ratko Santrac
28. Stefan Pavlovic (Reset)   
Stefan is a veteran bassist of many bands. Also, directly responsible for  RIAbass, having  first 3 ever made and still exclusively using them.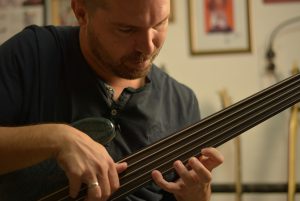 29. Mickelee   Miroslav Mirosavljev (Bech)
30. Dejan Antovic (Sergej Cetkovic Band)
31. Bosko Martinovic                   
Bosko is fluent in many languages, one of them is music.  Check out his solo album "Time"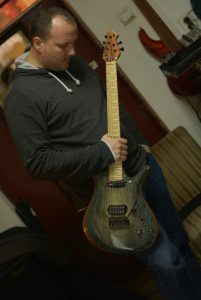 32. Stojan Reljic (ESNAF)
33. Aleksandar Tokovic (Witch1)
34. Zuric Vladimir Zuja
35. Vladimir Lalic (OrganisedChaos)  L6 an L7 Signature
36. Zeljko Maljevic
37. David Lazar Galic
38. Dule Babic (Beso De Loco)
39. Branko Markovic
40. Zarko Krstovic
41. Azur Imamovic (Divanhana)
42. Lazar Ostojic       Albatros Signature guitar
43. Danilo Nedeljkovic
44. Nemanja Stankovic (deamon bass)
45. Stanislav Stanojevic
46. Zoran Starcevic
47. Uros Andrijasevic
48. Branislav Vlaisavljevic
49. Dragan Subasic
50. Rajko Bosiocic (Steel)
51. Uros Pavlovic
52. Stevan Radulovic
53. Pera Krstajic
54. Goran Loco
55. Milovan Boskovic (Zemlja Gruva, studio)
56. Nenad Cupic (Apollo electronics)
57. Black Lion Audio
58. Aniruda Das
59. John McLaughlin
60. Czabo Kucsera
61. Zoran Drazic
62. Denis Drzaic
63.  Srdjan Milacic